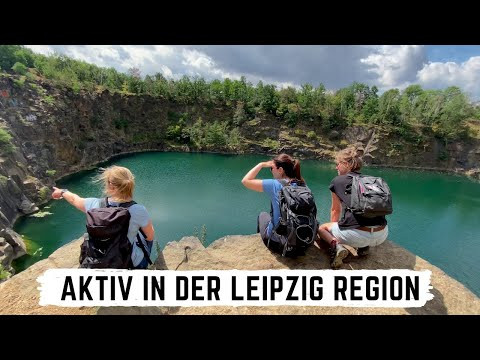 In addition to the many unique sights, Leipzig and its surrounding region offer plenty of unforgettable adventures.
You can marvel at gigantic 360° panoramas, experience whitewater fun or immerse yourself in the world of Indians, knights and Pharaohs. A whole host of rides guarantee adventurous fun at the traditional Funfair, and in the escape rooms in Leipzig, you can immerse yourself in magical, historical and sometimes scary worlds.
You can also experience unique recreational fun with mini golf, climbing or archery.
And: Be sure to pack your swimwear when you come to Leipzig. The Leipzig New Lake District draws in visitors with lots of water fun and sporting activities. From passenger boats and motorboats to rubber dinghies and paddle boats or simply going for a swim – there are no limits to the aquatic fun.

The Düben and Dahlen Heaths and the Saxon Burgenland, on the other hand, offer the best conditions for extensive cycling and hiking tours, for example on the Saxon Luther Trail or the river Mulde Bike Trail.
Come an see for yourself that Leipzig and its surrounding region are full of opportunities!