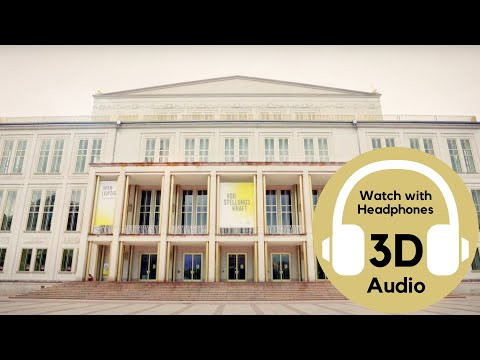 You can feel the fascinating power of music everywhere in Leipzig – in the streets and squares, in churches, concert halls and the many authentic locations where famous musicians worked and lived. And there is a long tradition: In past centuries, more than 500 composers lived here, including great names from music history: Johann Sebastian Bach, Felix Mendelssohn Bartholdy and Clara und Robert Schumann as well as Richard Wagner, Edvard Grieg, Albert Lortzing, Gustav Mahler and Hanns Eisler.
The rich musical heritage also includes the Gewandhausorchester and the world-famous St. Thomas Boys Choir. And of course, let's not forget: Leipzig Opera, which has always been committed to Wagner's legacy and numbers amongst the oldest civic music theatre stages in Europe.
But Leipzig does not only have a great musical history. Here the tradition is still alive. The city honours its musicians annually with high-profile festivals that thrill guests from all over the world. Leipzig's record-breaking calendar of musical events ensures the city will always be an attractive destination for classical music fans.
Follow in the musical footsteps of the world's greatest composers and discover the City of Music: Leipzig.
Flyer "City of music :Leipzig"